Error, group does not exist! Check your syntax! (ID: 2)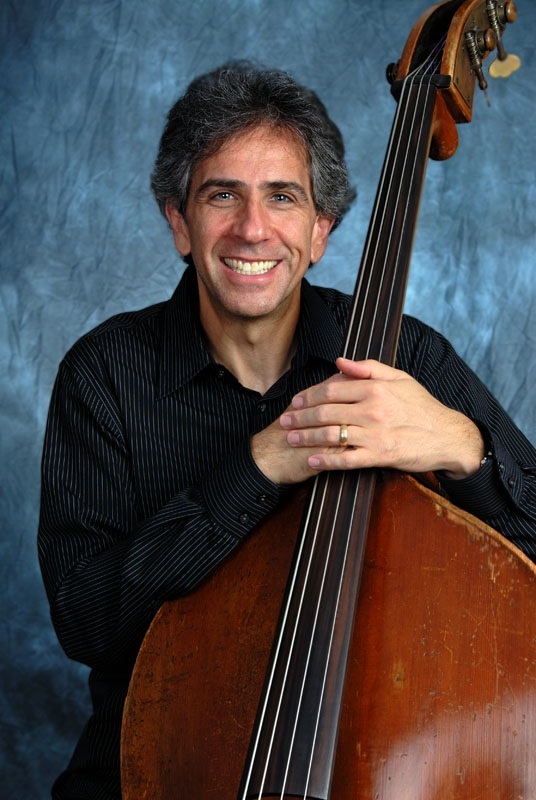 Jon Liebman

FBPO Founder/1st Bassman

Jon Liebman is a world-renowned bassist, composer, arranger, author and educator. He has played electric and acoustic bass in every imaginable setting, from jazz gigs and club dates to full-scale concerts and nationally broadcast radio and TV shows.
Jon has performed in many of the world's major concert venues, including New York's Madison Square Garden, LA's Shrine Auditorium and Tokyo's spectacular Suntory Hall (not to mention bull rings in Central America, amphitheaters in the Caribbean and all kinds of "off-beat" settings across the globe).
Throughout the course of a career that began over thirty years ago, Jon has performed and/or toured with a wide range of musical acts, including: Amy Grant, Cleo Laine, Buddy DeFranco, Billy Eckstine, Eartha Kitt, The Drifters, The Platters, The Coasters, The Chiffons, The Ink Spots, The Fifth Dimension, Julio Iglesias, Jose Feliciano, Chita Rivera, Theodore Bikel and countless others.
Liebman has performed in the pit orchestras of many Broadway shows, including Dreamgirls, Ain't Misbehavin', Phantom of the Opera, Les Miserables, Fiddler on the Roof, Oliver!, A Funny Thing Happened on the Way to the Forum, Golden Boy, Kiss of the Spider Woman, Annie and many others.  He's also supplied the bass tracks for major recording projects for clients which have included Ford, GM and the NBA.
Jon has written a number of best-selling bass books for Hal Leonard Corporation, including FUNK BASS, FUNK/FUSION BASS, ROCK BASS, BLUES BASS, BASS GROOVES: THE ULTIMATE COLLECTION, BASS AEROBICS and his newest release, PLAY LIKE JACO PASTORIUS.  He is also the author of a book of transcriptions of the music of fellow bassist, Stuart Hamm.  Jon's books have sold over 100,000 copies throughout the world in English, French, German and Japanese.  Jon has also worked as a freelance writer and arranger and has had his arrangements performed on The Tonight Show, The Late Show and other programs.
For over twenty-five years, Jon worked in higher education, having served as Chairman of the Specs Howard School of Media Arts in Southfield, Michigan.  He is a former board member and vice chairman of the Career College Association in Washington and made frequent trips to our nation's capital on behalf of career schools and career school students.  Liebman is past president of the Michigan Association of Career Colleges & Schools and former chairman of the Southfield Area Chamber of Commerce.
In 2005, Jon was appointed by Governor Jennifer Granholm to the Michigan Higher Education Authority.  Jon is a past inductee into Crain's Detroit Business "40 under 40" group of rising young businesspeople.  In 2008, Jon was named one of the 25 most influential people in the career college sector by Career College Central magazine.
Jon Liebman has a Bachelor of Music degree in Studio Music & Jazz from Wayne State University in Detroit and a Master of Music degree in Studio Music & Jazz from the University of Miami in Coral Gables, Florida.  He lives with his wife Mindy and has four children.
Over 125,000 bass players have learned to groove from Jon Liebman.
Jon's highly acclaimed bass books are available here.
Over 125,000 copies sold worldwide!