ABOUT FBPO
"For Bass Players Only" was conceived and developed by bassist and educator Jon Liebman, after recognizing the need for an all-inclusive resource where  bass players can learn, watch, read and enjoy everything about bass, in a first-rate manner, without cutting any corners.
The current incarnation of FBPO is actually a marriage of both of Jon's previous bass sites, the original FBPO, along with Jon's online bass instruction site, JonLiebman.com. The new site combines these two critically-acclaimed resources  into one powerful, entertaining and informative bass juggernaut, offering everything both sites had to offer … and a whole lot more!
FBPO now includes all of Jon's mega-popular lessons and courses, covering a multitude of bass styles and genres, including Jazz & Blues, Rock & Metal, Funk/R&B, Reggae and more, in addition to technically oriented courses in Scales & Theory, Sight Reading, "Bassics," Slapping, and so much more.
Perhaps the biggest news about the "new FBPO" is that Jon has begun assembling an absolutely unbeatable faculty of seasoned bass professionals in order to provide courses in everything from fretless, 6-string and Latin bass, to advanced soloing, two-handed tapping and other bass styles and techniques.
And of course, FBPO will continue bringing you those exclusive, one-on-one interviews and features which have grown enormously popular, with the likes of Paul McCartney, Geddy Lee, Marcus Miller, Peter Cetera, Victor Wooten, Leland Sklar and hundreds of others.
Welcome to the new – and improved! – "For Bass Players Only." We're glad you're here. Now, let's get to the bottom!
MEET THE TEAM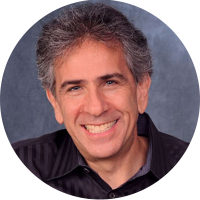 JON LIEBMAN
Founder/1st Bassman
Jon Liebman is a world-renowned bassist, composer, arranger, author and educator. He has played electric and acoustic bass in every imaginable setting, from jazz gigs and club dates to full-scale concerts in many of the world's major performance venues. Jon has performed and/or toured with everyone from José Feliciano and Julio Iglesias to Amy Grant, Cleo Laine, Buddy DeFranco, The Fifth Dimension, Eartha Kitt, The Drifters, The Platters, The Coasters, and countless others, in addition to playing in the pit orchestras for dozens of Broadway shows, including Dreamgirls, Les Mis, Fiddler On The Roof, and Phantom Of The Opera. Jon has also supplied bass tracks for major recording projects for clients which have included Ford, GM and the NBA. His big-band arrangements have been performed on The Tonight Show, The Late Show and other programs. Jon spent over 25 years in higher education, having held senior positions in student recruitment, curriculum development, and in-class instruction, as well as executive management and leadership roles. Jon was also an early pioneer in offering quality online bass instruction with his massively popular JonLiebman.com (now part of FBPO). Jon's best-selling bass instruction books, including Funk Bass, Play Like Jaco Pastorius, and the hugely successful Bass Aerobics, have sold hundreds of thousands of copies worldwide, and have been translated into several languages.
---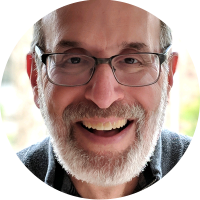 GARY GRAFF
Contributing Editor
Gary Graff is an award-winning music journalist, based in metro Detroit, who writes regularly for Billboard, the New York Times Features Syndicate, 21st Century Media/Digital First Media, Revolver, Guitar Aficionado, Music Connection, Red Flag Media and other periodicals. He also reports for United Stations Radio Networks and Greater Media Interactive and has a weekly music news segment for WHQG-FM in Milwaukee. Graff has written or co-written several books including: The Ties That Bind: Bruce Springsteen, A to E to Z; Neil Young: Long May You Run: The Illustrated History; Travelin' Man: On the Road and Behind the Scenes with Bob Seger; and Rock 'n' Roll Myths: The True Stories Behind the Most Infamous Legends. Gary has maintained a formidable presence on FBPO by way of his exclusive, one-on-one interviews with Paul McCartney, Geddy Lee, Dusty Hill, Jason Newsted, Fieldy, Tommy Shannon, Gene Simmons, Nikki Sixx, and many others. He has also written several FBPO features, including 10 Bands Who Changed Bass Players … And What Happened Next!, Headbanging Heroes: Best of the Heavy Metal Bassists; and Girls Gone Bass: A Dozen Female Bassists Who Rock Our World, as well as heartfelt remembrances of Jack Bruce and Lemmy.
---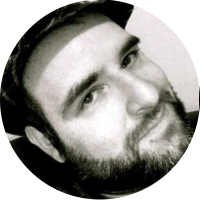 DAVID SANDS
STAFF WRITER
Dave is a seasoned media professional with a strong background in radio, as well as online and print journalism. He has held writer and editor positions at various publications, including Model D, Metro Times, Mode Shift, Michigan Nightlight and Seedstock. He also served as a reporter and assistant editor for The Huffington Post Detroit. Other experience includes graphic design and website maintenance for The Michigan Citizen and development of local news and feature stories for WDET-FM, the Detroit affiliate of the National Public Radio network. Dave has written numerous news articles and feature stories for FBPO.
---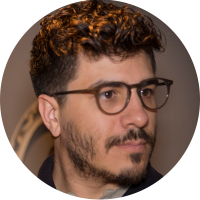 STEFANO CASADEI
WEBMASTER/SOCIAL MEDIA MANAGER/VIDEO EDITOR
Stefano Casadei has over 15 years of graphic design, photography, videography and web development experience. In 2013 Stefano founded MakeMedia, a digital media company that specializes in branding, web development, social media management and online marketing. Since that time MakeMedia has worked with a variety of clientele all across the country, helping various brands to define their core identity and aiding them in delivering a focused message to their intended audience. Stefano has worked with such companies as Hungry Howie's Pizza, Henry Ford Health System, East West Group and an assortment of others. Stefano has been a stellar contributor to FBPO since 2014.
---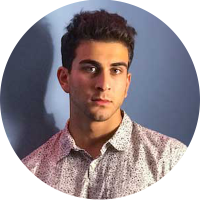 ADAM LIEBMAN
Production Assistant/Video Editor
Adam is extremely well versed in various audio, video and production techniques, serving as the "right arm" for FBPO's on-location artist interviews. He has also shot and edited various FBPO videos, including features from NAMM shows and the Warwick Bass Camps in Germany. An extremely talented guitarist and, Adam has supplied guitar tracks to many of the lessons on FBPO.